An interview with Robert Liljeblad from Peab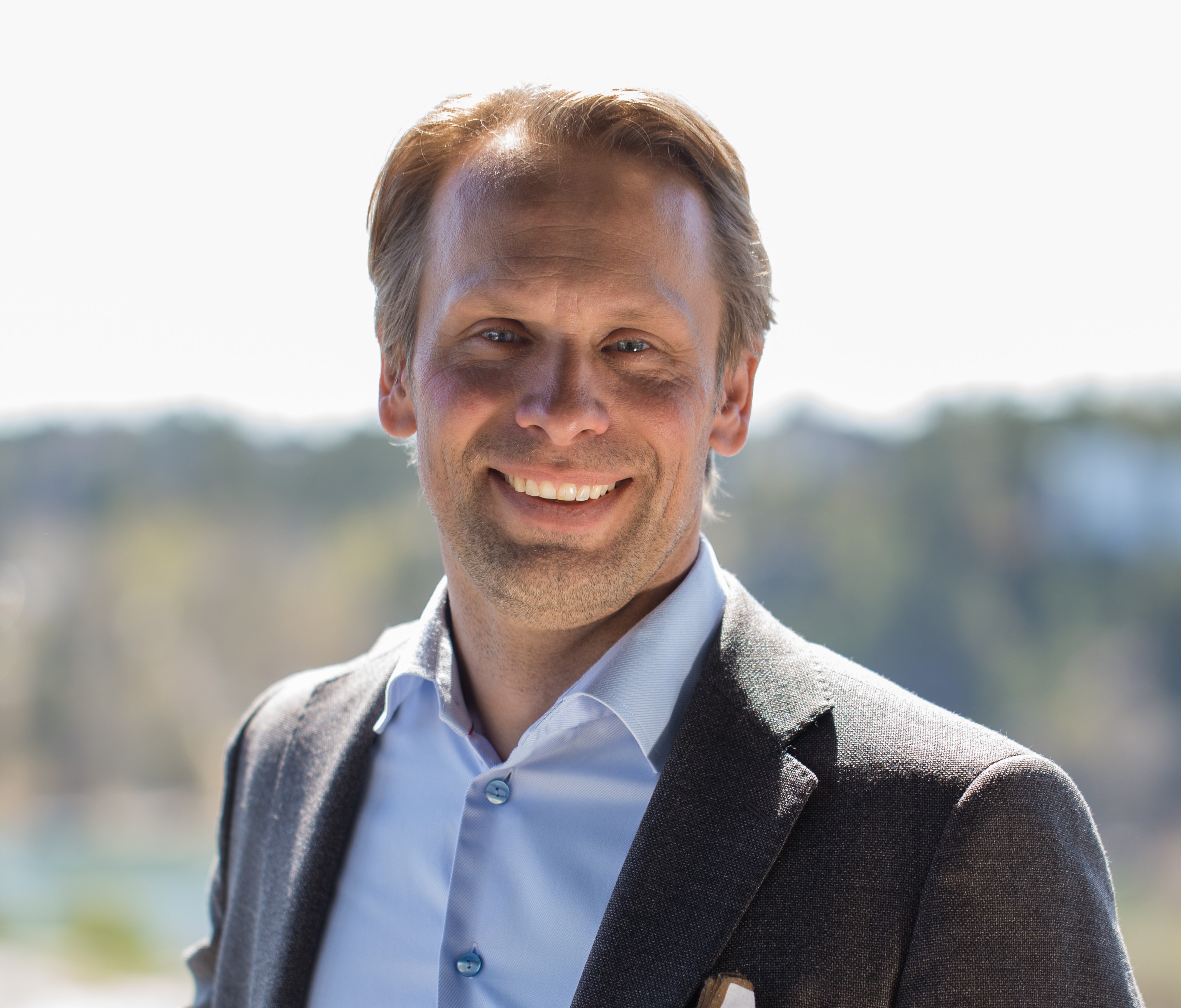 As purchasing geeks, we at EFFSO love to highlight organisations that undergo a so-called purchasing transformation. We therefore took a deep-dive into the construction and civil engineering company Peab's transformative journey. It's a journey that was first started with the help of EFFSO and is now being continued by Peab's Procurement and Supply Chain Development unit. We interviewed Robert Liljeblad, Head of Procurement and Supply Chain Development, to hear more. It was an insightful conversation about where Peab's purchasing organisation was a couple of years ago, the different steps in the change journey and the key success factors. And of course what results it gave.
A consulting background
Robert is Head of Procurement and Supply Chain Development at Peab, Sweden's largest construction and civil engineering company. In total, around 200 people work with Purchasing, including the regional purchasing teams. Robert has a background as a consultant and came to Peab from KPMG where he was head of Procurement Advisory in Sweden. With a broad purchasing background from many industries, he has advised on purchasing issues regarding cost reduction, purchasing transformation, operational models for purchasing and running purchasing academies. Just over two years ago, he was recruited to Peab to build an internal consulting organisation. The purpose was to drive the purchasing transformation that the company had begun two years earlier. Today, Robert's team is responsible for strategy and process development, digitisation and project offices. It also runs a number of high risk categories.
Centralised and regional purchasing in unison
Before Peab began its purchasing transformation, there was no centralised purchasing for direct material. Purchases of direct material were mostly made locally by regional purchasing teams. There was no real category management, although there was a certain degree of category thinking. The need to clarify and further develop processes and methodology was significant.
Peab had a proprietary project procurement system, but the resistance to using it meant that a large proportion of the purchasing volume was handled outside of this. Otherwise, there was no e-Procurement or call-off system. And there were also no tools for continuous measurement and follow-up of savings.
"What EFFSO helped us with four years ago was to build a category thinking and a working methodology for category-driven purchasing. It was a lot about building a structure across the categories, developing an initial potential and a picture of what we could achieve. A basic structure to build on."
With the help of Spendency, a large screening of the spend was made, which was divided into categories. In conjunction with this, Peab created a central organisation with category managers.
Category-driven purchasing – a pillar of change
"Category-driven purchasing is a very important part of our transformation. EFFSO developed a category management process for us, a work process that our category managers would use and which we continued to refine. We have also created our own methodology in how we work to develop our category strategies".
"All category managers have been trained in category strategies where we have gone off-site with ten category managers at a time. There, we locked ourselves away for two days to work out detailed category strategies. It has been a good way for us to kick start the strategic work. It has also created a common language to get started with the category management," continues Robert.
They are currently reviewing their category structure. "The ambition is to reduce the number slightly. It is an ongoing work to review the categories so that we are constantly working in the areas that have the greatest potential", Robert says.
The overall strategy process has also been refined. For Robert, it is now the third year he runs the strategy work and is in the process of drawing up Purchasing's annual action plan. When it will be completed now in December, all regions, business areas and category managers will have clear direction and knowledge of the development projects they plan to run in 2020.
At Peab, digitisation is more than just IT
In addition to category-driven purchasing, digitisation has been another important element of their change journey. When it comes to systems, Peab has chosen to continue working with Spendency. "Spendency has been fantastic for us in setting up our categories, getting a clear overview of these and being able to deep dive into them", says Robert.
On the transaction side, they already had a Microsoft-based project purchasing system used in the regions. Before the change work began, it was not used to a great extent and the incentives to do so were low. Instead of replacing it, they made sure to make the system as user-friendly as possible and created the right incentives. This was key because regional project procurement is central to the construction industry.
"Many see digitalisation as an IT project alone. But digitalisation is also increasing the use of existing systems. We measure not only the number of users, but more importantly, we measure how much of our spend goes through the system per region or per business area. And we constantly communicate this information, to both the regions and the management". This approach was very successful. In eighteen months, the volume in the system increased ten-fold.
"Many people talk about what's at the forefront, such as robotisation, and Artificial Intelligence, but easily forget that you have to get in all your transactions first to get an operational backbone. It is only now that we have reached the volumes in our project purchasing system that we can start working with, for example, machine learning. We are now working on a machine learning project where we will be able to suggest the best supplier in a certain region in a certain category, based on historical data and a number of different parameters that our algorithm takes into account. The supplier that the system suggests may not be our final choice, but we can ensure that it is included."
Peab has also chosen to supplement the project purchasing system with a standard eProcurement SaaS based system. It is now being implemented in the organisation.
Happiness is… full transparency of savings and value creation
Other parts of the procurement process also needed to be digitised. Robert quickly saw the need to also digitise the savings follow-up previously done in Excel. The selection fell to Provalido: "It took less than two months from the decision in the Purchasing Management Team to the implementation of the system. The system is also very simple and can be tailored entirely based on how you want it. We have entered our category process and have only two different approval flows. The big advantage is that we can now follow the savings projects from start to finish and regularly get updates as well as see our savings pipeline."
Prior to implementation, Peab took the opportunity to clarify and define their various saving types. Robert introduced three groups of savings: Direct Cost Impact, Cost Avoidance and Value Creation.
"After a year everyone thinks it is perfectly natural to use the system. We will now expand the use of Provalido to include our project operations".
With the help of Provalido, transparency has increased and they now know where they are in terms of savings and how they are creating value and results for the organisation. "It is very strong to be able to communicate to our buyers who can see more clearly how we are positioned but also to the management what value and savings the purchases deliver."
The fact that the system was simple to implement and easy to use contributed to the positive effect, but another significant factor was the purchasing management's commitment. "Uptake of the system happened automatically when management started reviewing the savings projects in the system and taking a steer from them".
The same applies to the project that aimed to improve the use of the project purchasing system. Here Robert managed to get the lead by pinning the project on one of the Group's most important strategic initiatives "Safe Business". This has had an immediate effect. "Look at Construction, our largest business area. There, the volume of purchases in the system has become one of the metrics that our Business Area manager takes up at each quarterly meeting with the regional managers. And when it does, things happen."
The importance of risk management
Robert's team also runs certain categories, especially those that have been identified as "high risk categories". These are categories where they see that there are major risks due to the nature of the supply market. Here, the team has managed to secure no less than 200 agreements in 18 months.
The keys to success
Robert believes that there is an advantage that Peab has so many, regionally dispersed, suppliers. "It creates a great need to keep track of all our suppliers and our relationship with them to always ensure that we do Safe Business" and to secure Peab's brand. This means that Purchasing is high on the Executive Management's agenda at Peab. He continues: "In many places, purchasing organisations are pressured to deliver savings, which is why they exist. But our existence justification is directly linked to 'safe business'. In addition to this, we can now very transparently show our savings and our value creation. "
A large educational effort, which was approved by the management, also had a positive effect. This means that Robert's unit goes out to every work group in the regions and provides training in the project purchasing system.
Continue building and developing procurement
And what happens next? A presentation of the Procurement Action Plan for 2020 for Peab's Group Management is what will happen shortly. Robert reveals that it will contain the themes Safe Business, Digitalisation and Category Management. But next year's focus will be on taking the next steps.
"The initiatives we have for ensuring Safe Business are to work with the supplier base, look at how our workflow helps to secure suppliers, work with purchasing templates, connect them to the system and secure framework agreements. We will also continue to measure and follow up. On the development side, we want to continue to drive usage through additional supplier activation and in this way increase the content. This will further improve things for the users. We will also further develop our purchasing portal and gather the links to the different systems in one place. And on the category side, we will continue to develop the relationship between category and project buyers".
Finally, what is Robert most happy with? The answer comes immediately. "That there are such tangible and concrete results. In 18 months, we have accelerated the use of the project purchasing system by a factor of ten. We have implemented a new P2P system. Created more than 200 agreements in risk categories to secure the most vulnerable categories. And we have pursued a structured approach to category strategies in educational form. This has yielded results and created transparency around the savings and value we generate.
And when it comes to digitising the purchasing organisation, we have taken really big steps forward. Not only in terms of the solutions we have chosen that are cloud-based. But also the way we work with digitalisation. We were actually a whole bunch from Procurement who went to MIT to immerse ourselves in digitisation and become digital. And it has really produced results".
Can you be anything but satisfied?