Working at EFFSO
Are you passionate about changing and improving procurement? And is your heart in the right place? Then you should consider working at EFFSO!
The next step in your career
Passion for what we do
Enjoying work contributes to exceptional results. We believe that good results are a prerequisite for happiness at work. We work to create a strong commitment with everyone we meet.
Believe in the good in people
We assume that everyone has good intentions and wants to do the right thing. Our obligation is to give our view of what we believe is correct.
Act for the customer
We keep our customers' best interests in mind in everything we do. Also, we are easy to work with and we listen to our customers to be able to understand their needs. All we strive for is long-term and trusting collaborations.

Working as a management consultant at EFFSO
EFFSO supports procurement departments in all types of companies by building new and/or developing existing procurement functions. In concrete terms, we develop and implement procurement and sourcing processes, methodology, digitalization, sustainability as well as procurement and supply chain management strategies. We also provide competence development and procurement training and coaching.
At EFFSO, you can work with everything from individual category management projects to coordinating major transformations of a company's procurement function.
Our company is characterized by a pragmatic approach to most things and a friendly culture. We work with clear values, great openness and a strong desire to constantly improve what we do.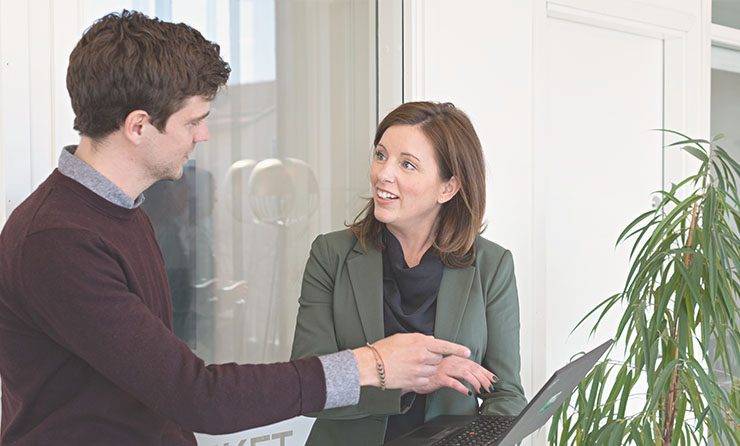 What we can offer you
We put a lot of emphasis on training and coaching our consultants. When you join EFFSO, you are offered an induction program that prepares you for the consultant role in various ways. Initially, you will work together with senior colleagues. They will give you feedback and help you to develop your ability for structure, problem-solving, strategy and communication.
At EFFSO there is a high degree of freedom under responsibility but you will never feel alone. We try to make sure that we all learn new things, develop and challenge ourselves – together. EFFSO is a company where there are no sharp elbows, where work-life balance is more than just words and where team performance outranks individual achievements.
What does a junior management consultant do at EFFSO?
Who are you?
We are looking for people who are passionate about improving processes and making business better. You have the ability to identify potential for improvement and you like to drive change, preferably in a consulting role. We hope you have the desire to acquire the consulting skill set which includes the focus on details, structure and progress. To succeed, you need to be persistent, analytical, solution-oriented and humble.
As a person, you are curious, open and motivated by new challenges. It is also an advantage if you are communicative and open to other people's ideas – you feel that getting it right is more important than you get it right.
Don't miss our latest news! Subscribe to our newsletter.
Meet some of our colleagues, in Swedish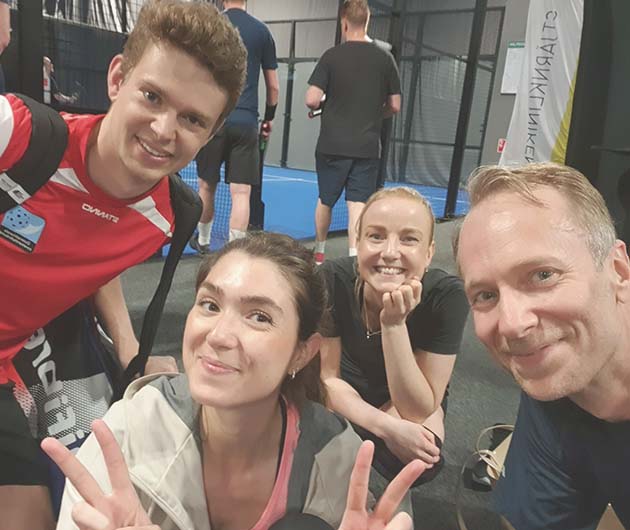 Working at EFFSO
Doing things and having fun together is the heart and soul of our company culture. In addition to company breakfasts and afterworks with table tennis in the office, we organize various tournaments in padel, floorball, and golf. Our party committee is responsible for all festive arrangements but organizes also yoga, chocolate tasting and our traditional subway dinner. From time to time we challenge each other with other type of activities such as plogging and meditation. As often as we can we try to meet-up with our colleagues from our other offices, either in the different consulting teams or during our yearly group conferences.
Open mindedness is something we value very highly and we try to build an environment where individuals dare to be challenged without being afraid of making mistakes. That's why we celebrate our blunders by giving out a yearly prize, the Shout Stone, an award that stems from the time the company was located in Ropsten.
Music is a common interest among many at EFFSO. Our own band, The Procurementz, often plays at parties. And talking about music, do you want to know what EFFSO sounds like? Then why not listen to EFFiesta and EFFokus on Spotify!
Do you want to be an interim consultant? Join us!
Are you already working as a consultant in procurement today but want to be part of a larger context? We at EFFSO work with both employed interim consultants and sub-contractors.
Not everyone wants to be or is suited to being a consultant. But for those who are considering a consulting career there are several advantages. And there are also advantages to joining a consulting organization like EFFSO compared to acting on your own.
Conaultant managers who know procurement
Interim assignments can be demanding. As a consultant, you are expected to build trust and deliver good results in a short time in often new environments. Most of our interim consultants are already specialists in procurement. Therefore, we assume that you, as a specialist, independently can cope with the tasks and challenges that you are faced with. At the same time, you are never left alone! For each EFFSO-assignment, you are given a consultant manager who follows you and supports you in various matters throughout your assignment.
Our consultant managers are just like you, passionate about procurement and supply chain management. Most of them have been both clients and consultants. Their focus is to help you achieve your assignment goals and to take the next step in your development. For each step you take, you add great value both to you, your customers and to EFFSO.
Access to a network of procurement specialists
When we fill our customers consulting needs, we use a large network of interim consultants in procurement and supply chain management at all different levels. The network is a mixture of qualified consultants that we hire as sub-contractors or employees of EFFSO (fixed-term employees and permanent employees). In our view, it is important that you have the opportunity to meet other interim consultants and that's why we organize regular consultant meetings.
Extensive experience and reach
EFFSO has been in the procurement industry since 2007 and has achieved a positive reputation during these years. Since we have built up an extensive network of CPOs and procurement managers we can easily reach out to Swedish organizations that are in need of temporary support within procurement. This means that we can relatively quickly offer you your next assignment.
We are highly skilled at matching customers' needs and cultures with our consultants' different skills and profiles. This results in some of our consultants eventually being offered employment by the client. If you're currently between jobs, this could be yet another way to find your next job!
Are you also into procurement?
We are always on the look-out for talent! Regardless of whether you want to work at EFFSO or for one of our clients. Click here to see our open positions or submit your CV and application today!
Our open positions
Why EFFSO?
Incomparable knowledge
We have a 100% focus on purchasing and an outstanding knowledge of all parts of this area. We have a profound knowledge of both indirect and direct materials, and not to mention spend analysis. This profound knowledge spans across all types of categories and our broad intellectual capital is based on a well conceived set of tools, templates and methods.
We create lasting results
At EFFSO we are "doers" and specialists. We work together with you as a team to actually get the job done and get results. We enjoy a good relationship with our clients and would like to build a long-term relationship with you to ensure lasting results and a continuous influx of expert knowledge. We can help you find the right tools so that your organisation can handle all the improvements and changes over time.
A better financial outcome
We deliver credible, realised savings and ensure that you get the best possible yield from the hours spent. We deliver a start business case with a focus on ROI and charges that are directly tied to results. Our joint focus on financial results and on knowledge transfer and development in your purchasing team delivers a lasting effect.
A selection of customers by industry
Automotive
BorgWarner
CEVT
Kongsberg Automotive
Toyota MH
Energy, Real Estate & Construction
Bravida
NCC
Vattenfall
IT & Telecoms
Arelion
Axis Communications
Eltel Networks
Mycronic
Retail & Food
Ahlsell
Coop Sverige
ICA Gruppen
Menigo
Public Sector
City of Gothenburg
City of Mölndal
Swedavia
Systembolaget
Processing & Manufacturing
Boliden
Envirotainer
Lesjöfors
Services
High Chaparral
ISS
Kunskapsskolan
Samhall
Other
Bankgirot
MTR
OneMed
Stena Line
Are you looking for help with procurement?
Call us directly on +46 8 440 39 30 or use the contact form to the right and we will get back to you as soon as possible.